The Poway Neighborhood Emergency Corps and Fire Safe Council can help guide you and your neighbors through the process of becoming a Firewise USA Community. The Firewise USA program was created by the National Fire Protection Association to bring neighbors together to work collaboratively to reduce a neighborhood's risk to wildfire. The program provides a framework to help neighbors get organized, find direction, and take action to increase wildfire ignition resistance.
It is like Neighborhood Watch but for
Fire Prevention.
The program allows anywhere from 8 to 2,500 residents (dwelling units) to work together in developing a community wildfire risk assessment and a community action plan. A Firewise Resident Leader coordinates a Firewise Board or Committee to complete these tasks. Not every resident in the Firewise Community has to actively participate, most communities only see 20 – 25% participation, but the greater the participation the more the neighborhood risk is reduced. Maintaining a Firewise Community requires an annual, ongoing commitment for residents to maintain and improve their wildfire preparedness and ignition resistance.
Once a community receives a Firewise Certificate of Recognition, homeowners may become eligible for discounts on their fire insurance. California's Safer from Wildfires program identifies multiple steps that homeowners can take to receive discounts on fire insurance, including becoming a Firewise Community.
PNEC, as Poway's Fire Safe Council, provides resources and best practices to the community for creating defensible space and hardening your home from wildfire. Learn more about California's Safer from Wildfires and NFPA's Firewise USA. To get started with forming your own Firewise Community, download the documents below and contact us to setup an informational community meeting.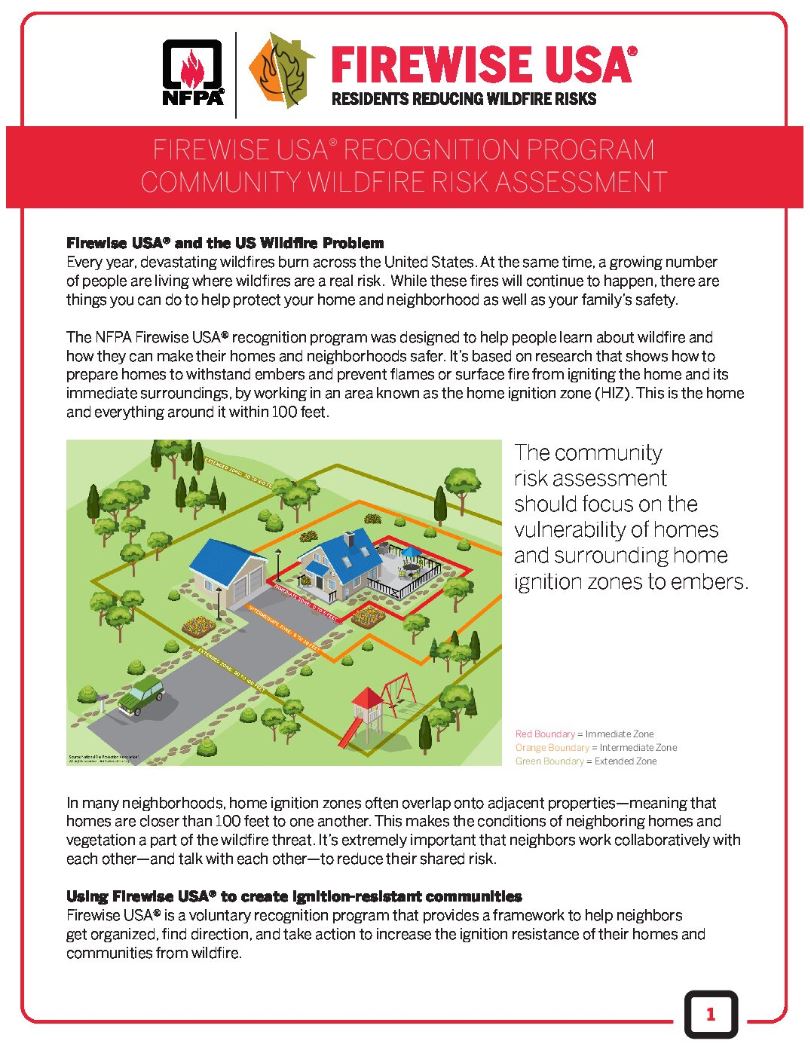 Download this informational sheet to learn more about the process of forming a Firewise USA Community.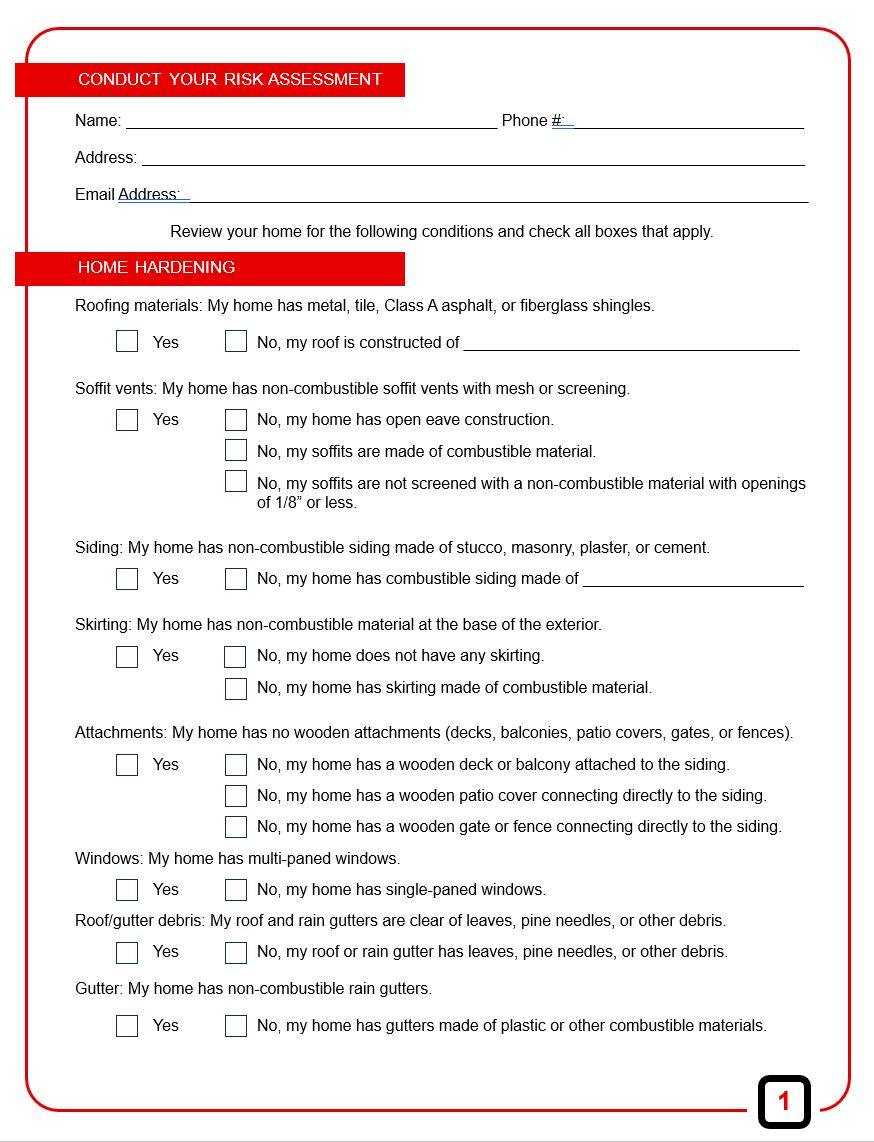 Download this individual risk assessment to help you review your home for defensible space and ember resistance.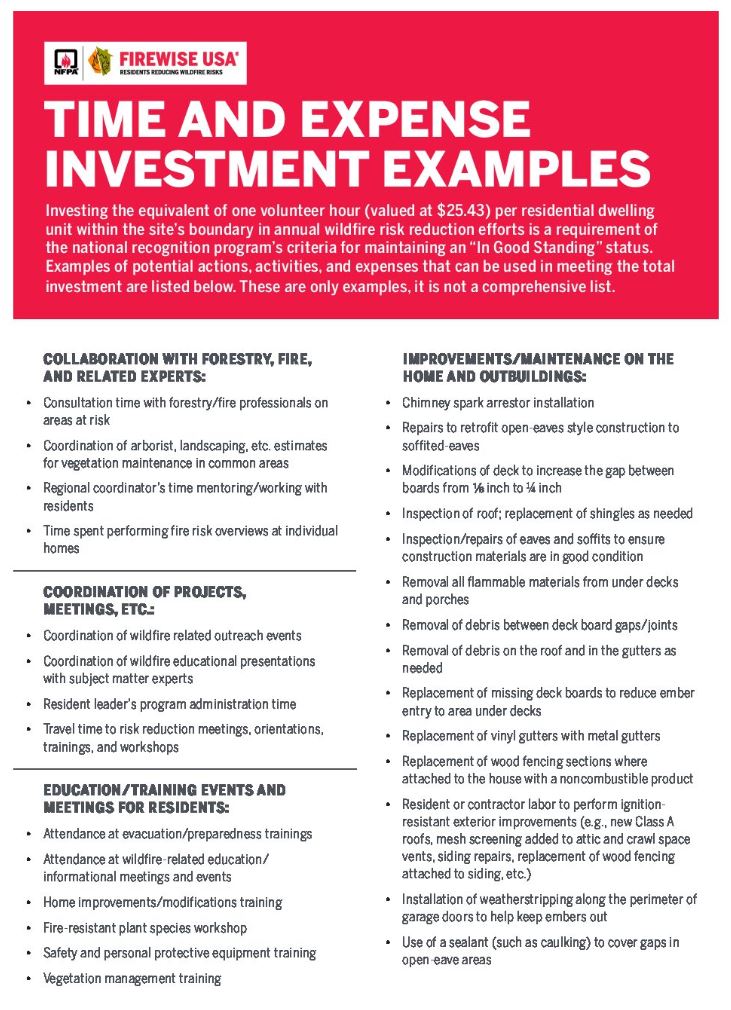 Maintaining the Firewise USA status requires annual effort and education by community members. Download this list of examples.
ABC Channel 10 reported on the Poway Neighborhood Emergency Corps and Fire Safe Council's efforts to form Firewise Communities in the City of Poway. Watch the segment below or read the report here.