Poway Statistics & Information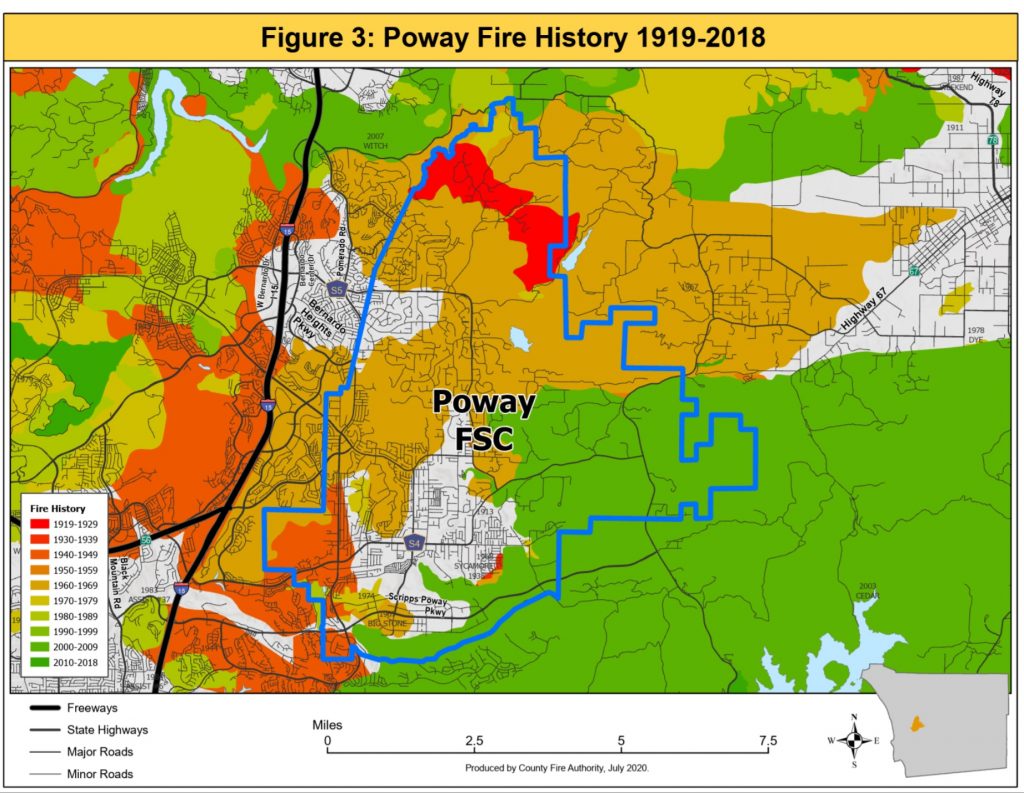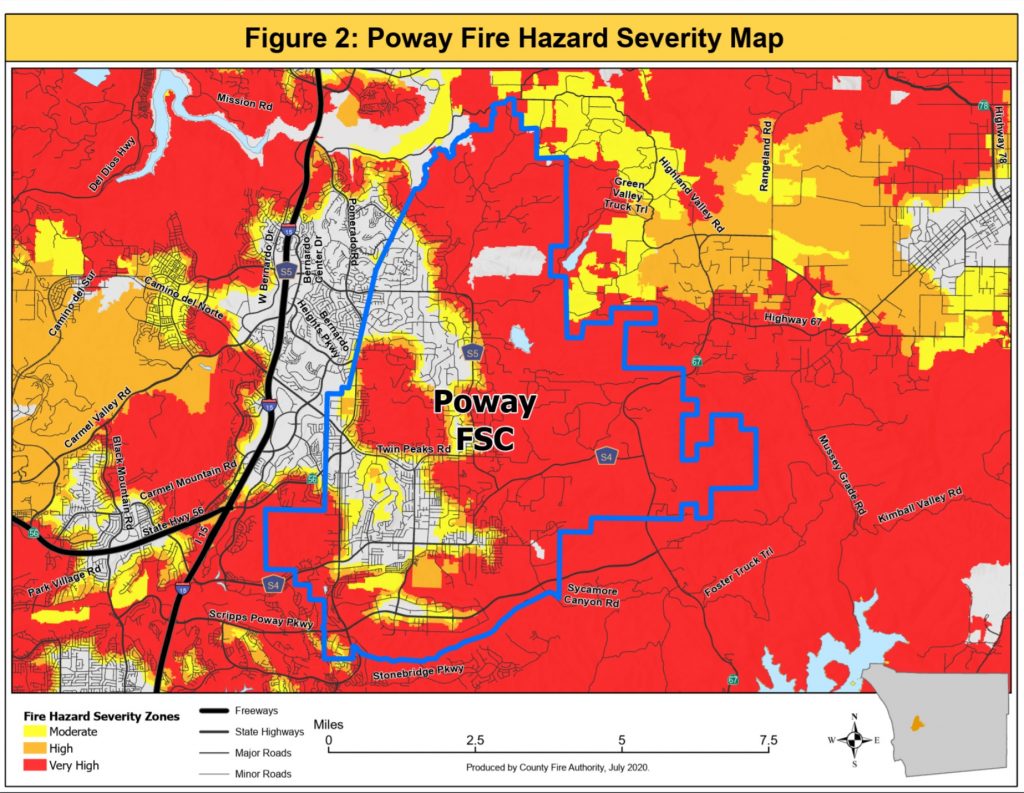 The Cedar fire started at 5:37pm on October 25, 2003 and became a massive wildfire that burned 273,246 acres in the county during October and November. The rapid growth was driven by the Santa Ana winds which caused the fire to spread at a rate of 3,600 acres per hour. The Cedar Fire destroyed 2,820 buildings, including 2,232 homes, and killed 15 people, including one firefighter. The fire was brought fully under control on Dec 5, 2003. The Cedar fire remains one of the largest wildfires in California history and prior to  2018 was the third-largest wildfire in the state's modern history. In Poway, the Cedar Fire destroyed 53 residential units, one business and burned 7,000 acres.
A late October fire that began in Ramona, the 1967 fire burned many acres in San Diego County. During the fires 26 buildings were destroyed, including 16 homes in Poway. Schools and hundreds of people were evacuated. During this fire, 300 Poway High School students were pressed into service as firefighters when the fire threatened to surround the school. In addition to the buildings lost, hundreds of livestock died because of this fire.
The Witch Creek Fire of 2007
The Witch Creek Fire which started at 12:35pm October 21, 2007, in Witch Creek near Santa Ysabel. As with the Cedar fire, this fire also spread quickly due to strong Santa Ana winds. The fire merged with the Poomacha Fire which was near Palomar Mountain and then with the McCoy Fire. During its duration, 80–100 feet-high flames were reported, and characteristics of a firestorm were displayed at its height. As of 2018, the Witch Fire was the ninth-largest wildfire in modern California history, as well as the fifth-most destructive wildfire on record in California. A total of 7,247 acres and 90 homes were destroyed within the City of Poway, and of the approximate 211 homes within High Valley, 27 homes were lost.