Poway Neighborhood Emergency Corps (PNEC) is a 501(c)(3) nonprofit organization focused on disaster preparedness education.  We provide outreach activities and educational programs to better prepare community members for emergencies and disasters such as wildfires, earthquakes, and floods.
PNEC is an all-volunteer organization and is not part of the City of Poway. However, PNEC works closely with the Poway Fire Department and serves only as an educational outreach organization as it relates to fire and wildfire safety and prevention.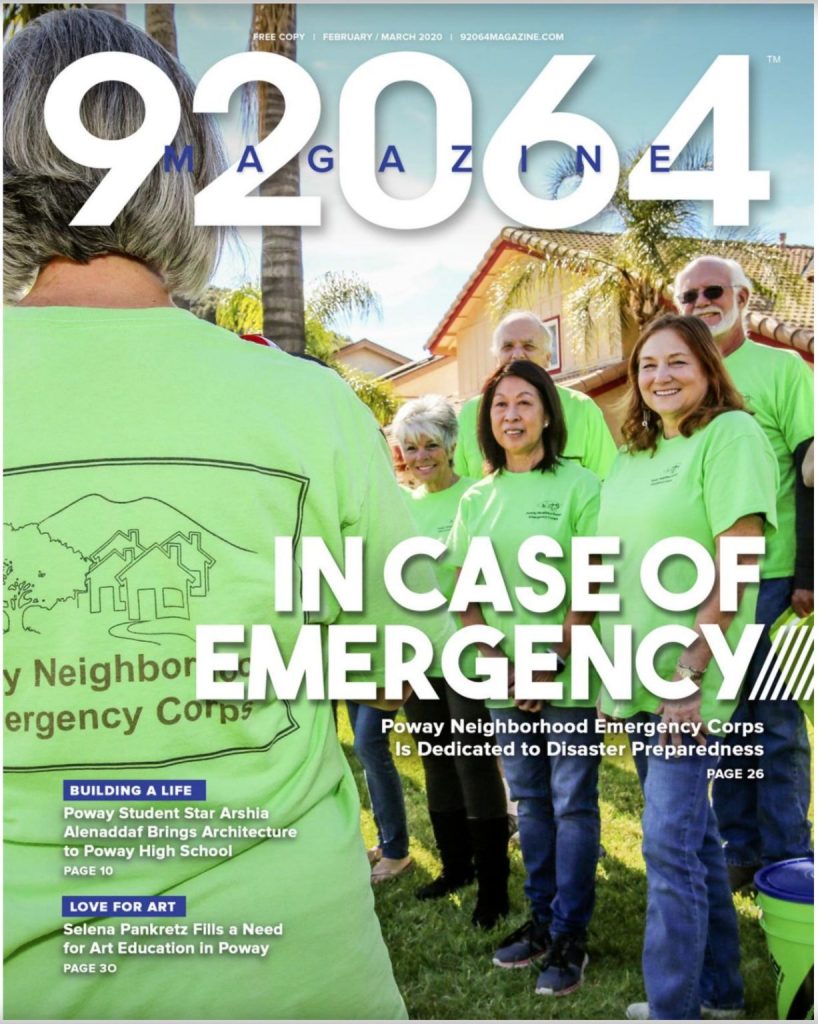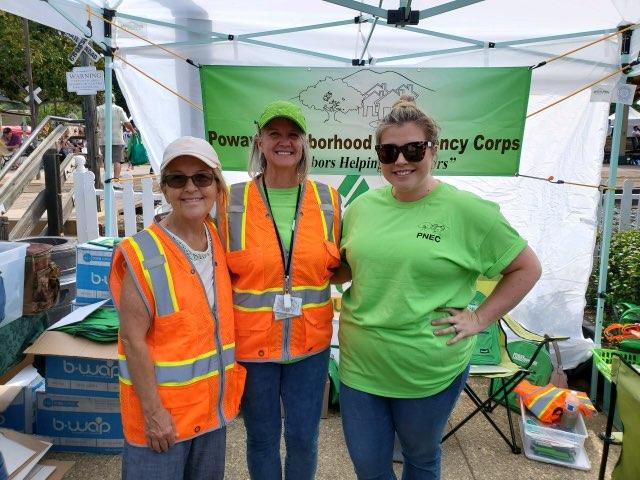 The Poway Neighborhood Emergency Corps was established in 2011 after a group of residents identified the need for the community to be better prepared and informed regarding wildfire and other emergencies.
PNEC has been hosting and providing community workshops and events on emergency preparedness since its inception and has steadily grown outreach activities and collaborations.
PNEC established its 501(c)(3) status in 2018.
When an emergency or disaster strikes, every community member is prepared and ready to survive.
To educate community members on emergency preparedness, how to prepare
and what to do in disasters and emergency situations.
In doing so, residents:
Embody the principle that they are their own "first responder."
Are empowered and prepared during an emergency so that stress and panic are mitigated.
To accomplish this simple straightforward mission, PNEC sets out to:
Provide educational outreach activities and presentations related to emergency and disaster preparedness.
Educate our residents and community on disaster and wildfire safety and prevention practices to mitigate or lessen the burden of wildfire and other disasters.
Build a network within individual neighborhoods to help disseminate preparedness education material.
Foster a neighbor helping neighbor environment where the most vulnerable are considered and helped by those closest to them.
Strive to engage our community and residents to stay current with emergency and safety skills and information.
Partner with County Emergency Organizations to understand their varying roles during an emergency, thereby allowing PNEC to be a valuable community resource in educating residents how to prepare for and recover from a disaster.
County Communications Liaison
Poway Communications Liaison
City of Poway Liaison Disaster Preparedness Coordinator
SD Sheriff's Crime & Safety Liaison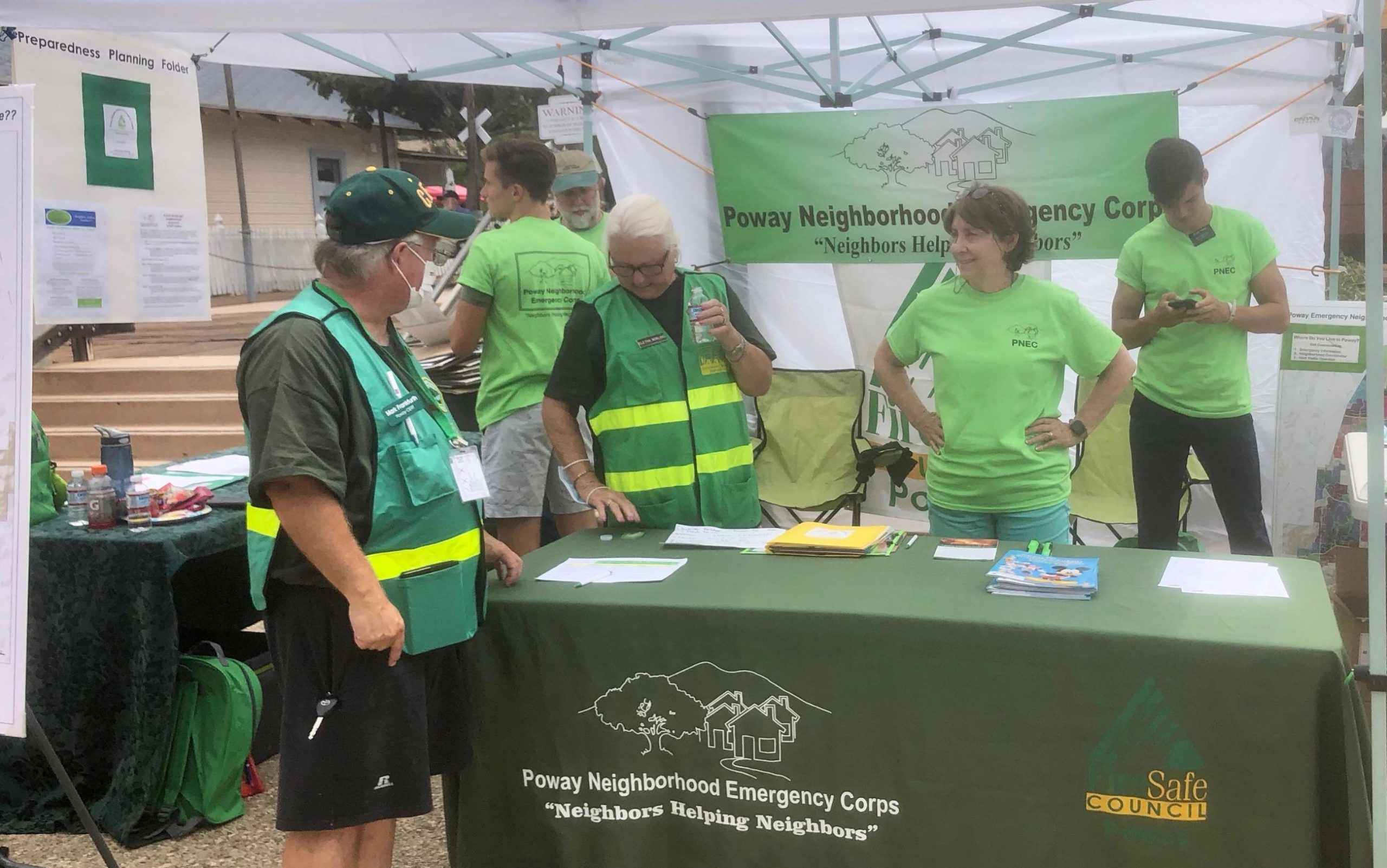 PNEC is grateful to have the support of numerous volunteers serving as Neighborhood Emergency Coordinators and Ham Radio Operators. This support is vital to our mission and goal of being prepared when disaster strikes and neighbors helping neighbors.